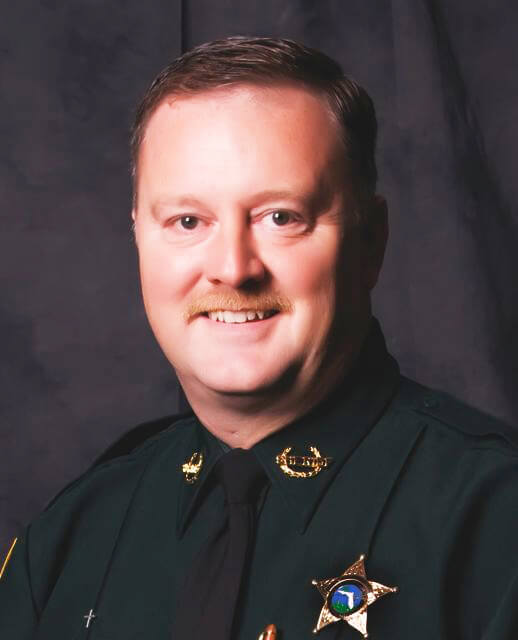 Sheriff Gordon Smith
Education
Bradford High School; AA degree, Vincennes University; law enforcement, corrections program, Lake City Community College, Lake City, FL; State of Florida Certified Instructor; FBI National Academy, 240th Session; National Sheriffs' Training Institute, 97th Session; FBI/Florida Executive Development Seminar; Florida Chief Executive Seminar, Florida Police Chiefs Association Executive Development, Advanced Police Chiefs Seminar; Senior Executives in State and Local Government, Harvard's Kennedy School; numerous advanced and specialized law enforcement training.
Career
Corrections officer, Florida Department of Corrections, one year; sergeant investigations, Bradford County Sheriff's Office, 10 years; Starke Police Department, 11 years; chief of police, seven years; elected Sheriff of Bradford County, 2008; re-elected 2012, 2016, and 2020.

Honors and Affiliations
FBI Latent Print Examiner (certified expert); founder, Bradford Sheriffs Explorer Advisor; member, Santa Fe Criminal Justice Advisory Committee, Florida Council on Crime and Delinquency, secretary, 2007; president: Peaceful Paths Domestic Violence Abuse Center, 2001, 2003; Rotary, 2003; Florida Council on Crime, 2010-2011.